MPM #72534 1/72
Gloter Meteor FR.Mk9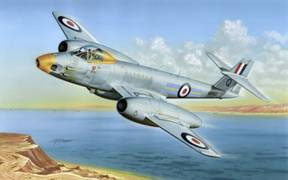 The Meteor was the RAF's main fighter immediately after the war. Its development and production started during WW 2, though the FR.Mk.9 is a post war version. It was developed from the Mk.8 fighter; the main difference was the nose mounted cameras. The kit is produced from metal moulds of high quality. Decals included comprise of three machines of this fighter-recce Meteor version serving with the RAF in the Near East in the Fifties.
---
Special Hobby #SH72112 1/72
C-60 Lodestar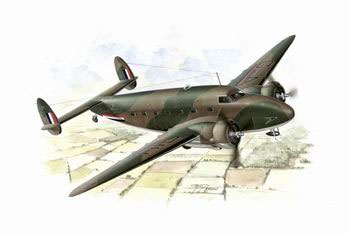 The Lockheed Lodestar was a military transport version of the Lockheed Model 18, which was to be a competitor to the famous Douglas DC-3. Because of the war, most of the aircraft were produced as military transport versions.

This kit offers markings for two of many foreign users. Decals included are for three RAF and Norwegian machines. The kit contains five sprues with plastic parts, injected canopies, photo-etched and resin parts.
---
Special Hobby #SH72131 1/72
Brewster model 339B/E Buffalo Mk.I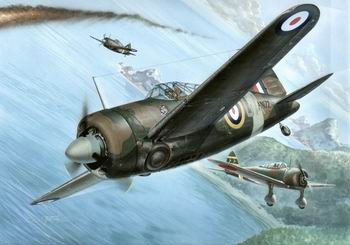 British Brewster Buffaloes are often connected with the Surrender of Malaya and Singapore. The Buffalo's performance couldn't exceed that of Japanese fighters, which supported the overwhelming attack on Singapore. Even though these machines are well known and our company has a Buffalo in its programme, we offer you a joint collaborative product of Sword and MPM Production in 1/72 scale. The kit contains a sprue with plastic parts, injected canopy and resin parts. Decals offer three attractive markings for British Buffaloes.
---
Azur #A051 1/48
Loire 130M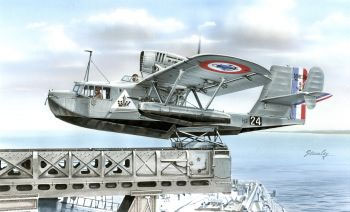 The Loire 130 flying boat was produced for the French Navy in the second half of the Thirties. It was delivered in two versions. The Loire 130M version was intended for use in domestic waters. They fought not only in French colors in 1940, but a couple of captured machines also served with the Luftwaffe, Vichy Air Force and even after the war in the renewed French Navy.
---
Azur #A066 1/72
Martin Maryland "In FAFL service"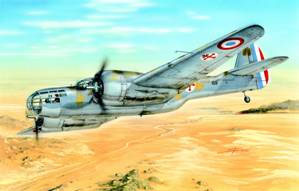 The Free French used a variety of aircraft during WW 2. One of these was the Martin Maryland. These aircraft were delivered both to France and Britain.

The kit contains three sprues with grey plastic parts and injected canopies. Decals included comprise of two camouflage machines of GB Bretagne group and one machine with black and white stripes from GB 1/34 Bearn.
---
COMING IN NOVEMBER/ DECEMBER 2006
MPM #72529 1/72
Focke Wulf Fw-189 Night Fighter
MPM #48060 1/48
Heinkel He-177A-5 HI-TECH
Special Hobby #SH48045 1/48
Fairey Albacore Mk.I
Special Hobby #SH48049 1/48
F2G Super Corsair
Special Hobby #SH72074 1/72
Avro Anson
Special Hobby #SH72133 1/72
F2A-2 Buffalo
Special Navy #SN72005 1/72
U-boot VIID
Conversion set for the most famous German submarine to repesent it as minelayer. Conversion for Revell 1/72 kit